The Azure platform provides services to small businesses that has never been possible before, even for businesses with large IT budgets. As long as you have a stable and fast Internet connection your business can benefit.
Cost
Understand the cloud is no silver bullet for lowering your IT costs. You will not be making large capital expenditures, but your costs can grow monthly for your IaaS (Infrastructure as a Service) . With pay-as-you-go or consumption-based pricing you only pay for what you use though. Its harder for larger businesses to see a benefit right away, but small businesses can take advantage of services that were not practical or possible before with on-premise equipment.
Performance improvements
When Microsoft builds an operating system, or server software it has to be able to run on a lot of different types of hardware and compromises are made to make things compatible. With Azure, Microsoft has the hardware actually designed to their specifications in their data centers. They remove all the things they need for compatibility with 3rd party vendors and you get the benefit. The Windows OS and SQL Server scream in Azure. The servers that you can quickly deploy are up to date and optimized for their environment. A server can be deployed in minutes. You can create and destroy servers with ease, and if you only need a server for a week or a few days, you only pay for the amount you used.
Backups and redundancy
It's very easy for small business to assume their backups are running correctly to a tape drive or a cloud service like Carbonite, but if you have never had to restore anything that might not be the case. We have seen nightmares related to assumptions with backups and replication. Backing up in Azure is beyond simple. Just create a policy on how often you want to backup: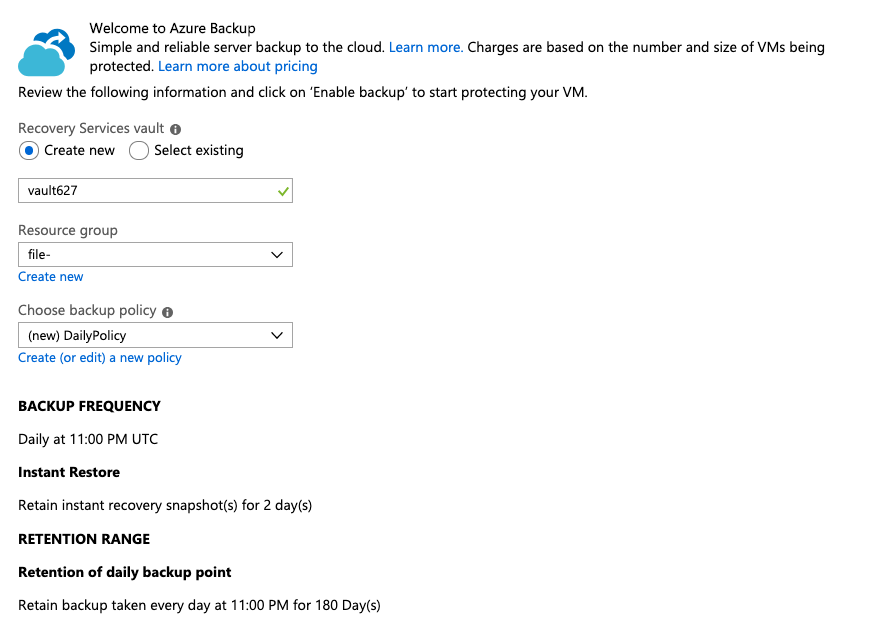 Physical Infrastructure
This is obvious, but that broom closet can go back to being a broom closet. No bulky servers, racks, power considerations, huge batteries, cooling requirements etc. You will still need networking equipment such as switches, routers, and modems but space can be returned to the business. It is tough to make a large investment in server hardware every 3-5 years and see no improvement in your workflows or processes. Azure has services that if used right, can make you more productive.
Organization
With Azure you can organize your projects, servers, and services into groups allowing you to see what exactly you are running. The web interface is a breeze to use, and a novice to servers can deploy one in seconds.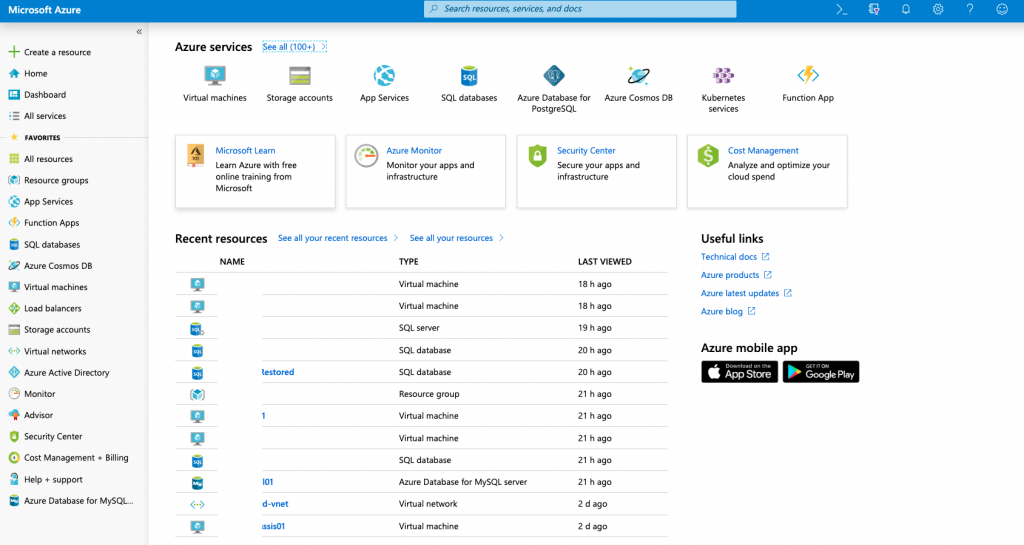 Migration Tools
Microsoft wants your business: they make it very easy to migrate your existing servers and services into Azure. The Azure Site Recovery software is free, and it allows you to easily replicate on-premise systems to the cloud. You can use the tool for migrating or simply as a DR (disaster recovery) plan until you are ready to move completely. You do not need to make a huge investment in the 3rd party tools that do the replication for you, Microsoft gives them to you and they work well…..depending on if you meet the requirements. You cannot migrate any server less than 2008 into Azure. There are a ton of businesses still using 2003 servers out there, and those services will need to be migrated into Azure manually. Good news is we can help with it.